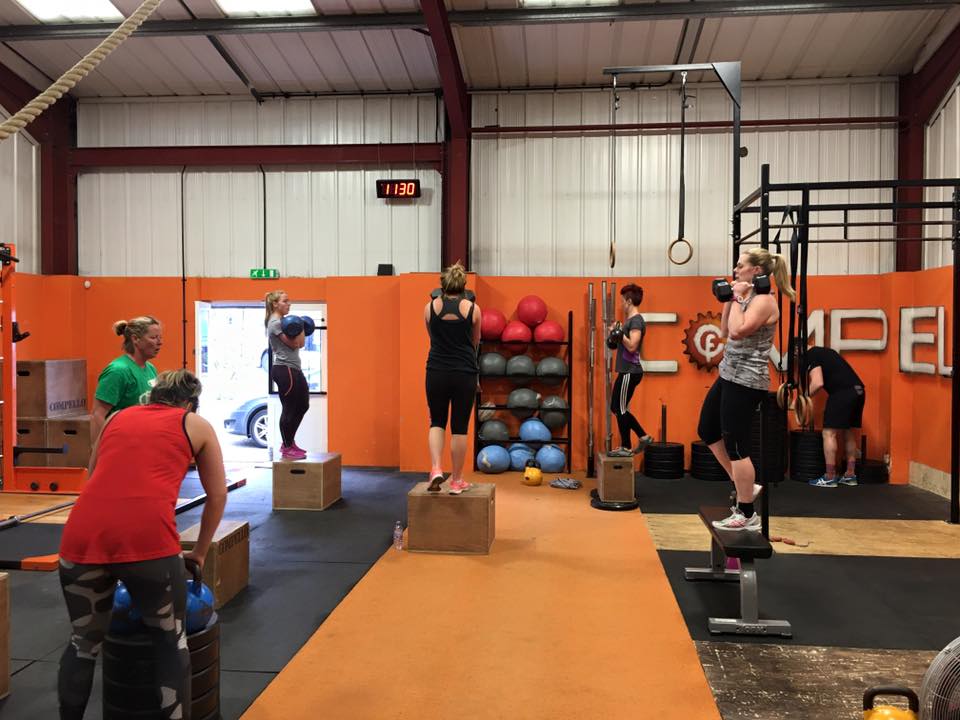 The philosophy we undertake follows a training system that tailors each workout to an athlete/client and their goals.
Consideration is taken with regards to medical/injury history and how the clients will cope with the demands placed upon them with regards their biological/chronological and training age.  All of this means that the coaches, at Compello Fitness are more than just a teacher; we are mentors that can help with all aspects of your development.
OUR 'TRAINING' PHILOSOPHY
Compello's training philosophy is to do the basics right with hard work and positive attitudes. We don't try to rebuild the wheel but instead build our clients from the ground up.
We do this through a base of strength, aerobic conditioning and educating clients through nutrition. You set the goals and we give you the tools to breeze passed them.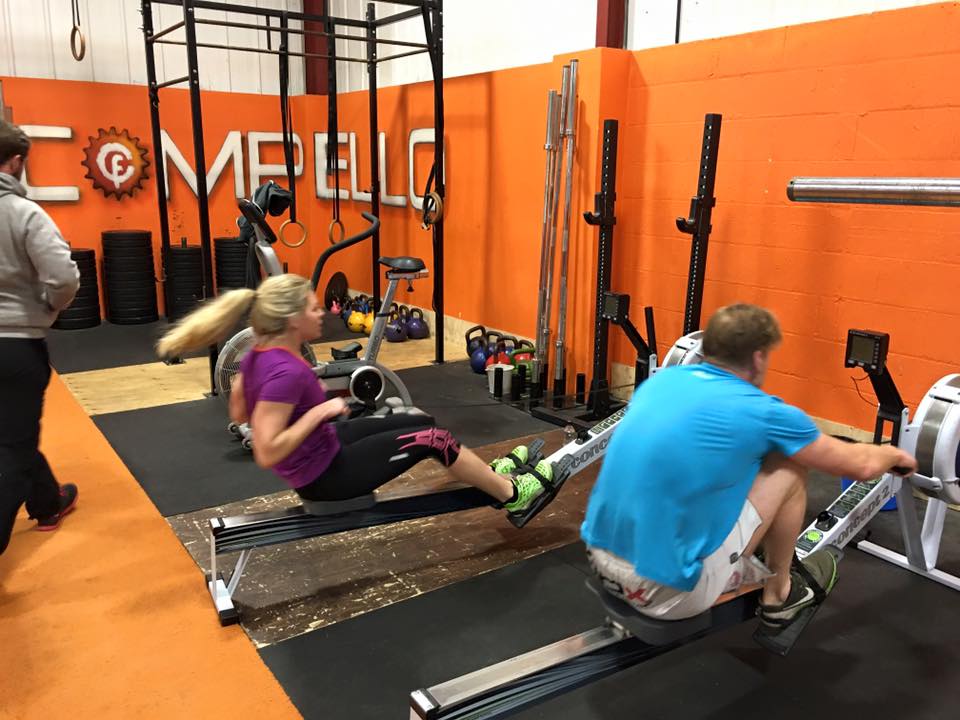 100% MONEY-BACK GUARANTEE!*
* If you conduct the programme as stipulated and fail to reach YOUR goal, that is mutually agreed by you and your coach, we will refund you 100% of your money (3 months minimum).
Although we can't legally say that we are the best gym in your area (no-one can). We can tell you why you should choose us over all other gyms and trainers in York…
[icon_counter flip_box_style="advanced" box_border_style="solid" box_border_size="2″ icon="none" icon_size="60″ icon_color="#ffffff" block_title_front="100% BESPOKE" block_text_color="#ffffff" block_front_color="#151515″ box_border_color="#ffffff" block_desc_back="We are the only gym in the York area that writes bespoke individualised programmes for ALL members." block_back_text_color="#f9752d" block_back_color="#ffffff" box_border_color_back="#f9752d" height_type="ifb-custom-height" box_height="200″ title_font_size="desktop:30px;" title_font_line_height="desktop:40px;" desc_font_size="desktop:20px;" desc_font_line_height="desktop:30px;"]
[icon_counter flip_box_style="advanced" box_border_style="solid" box_border_size="2″ icon="none" icon_size="40″ icon_color="#ffffff" block_title_front="DIVERSE TRAINING" block_text_color="#ffffff" block_front_color="#151515″ box_border_color="#ffffff" block_desc_back="Our programmes include elements of strength, endurance, mobility, flexibility and cardiovascular training." block_back_text_color="#f9752d" block_back_color="#ffffff" box_border_color_back="#f9752d" height_type="ifb-custom-height" box_height="200″ title_font_size="desktop:30px;" title_font_line_height="desktop:40px;" desc_font_size="desktop:20px;" desc_font_line_height="desktop:30px;"]
[icon_counter flip_box_style="advanced" box_border_style="solid" box_border_size="2″ icon="none" icon_size="60″ icon_color="#ffffff" block_title_front="SIZE & SPACE" block_text_color="#ffffff" block_front_color="#151515″ box_border_color="#ffffff" block_desc_back="We are the largest Semi-Private Personal Training gym in York." block_back_text_color="#f9752d" block_back_color="#ffffff" box_border_color_back="#f9752d" height_type="ifb-custom-height" box_height="200″ title_font_size="desktop:30px;" title_font_line_height="desktop:40px;" desc_font_size="desktop:20px;" desc_font_line_height="desktop:30px;"]
[icon_counter flip_box_style="advanced" box_border_style="solid" box_border_size="2″ icon="none" icon_size="60″ icon_color="#ffffff" block_title_front="EXPERTISE" block_text_color="#ffffff" block_front_color="#151515″ box_border_color="#ffffff" block_desc_back="University educated coaches who practice what they preach.
" block_back_text_color="#f9752d" block_back_color="#ffffff" box_border_color_back="#f9752d" height_type="ifb-custom-height" box_height="200″ title_font_size="desktop:30px;" title_font_line_height="desktop:40px;" desc_font_size="desktop:20px;" desc_font_line_height="desktop:30px;"]
[icon_counter flip_box_style="advanced" box_border_style="solid" box_border_size="2″ icon="none" icon_size="60″ icon_color="#ffffff" block_title_front="EXPERIENCED" block_text_color="#ffffff" block_front_color="#151515″ box_border_color="#ffffff" block_desc_back="Trainers who coach a wide variance of people, from football and rugby athletes to general population." block_back_text_color="#f9752d" block_back_color="#ffffff" box_border_color_back="#f9752d" height_type="ifb-custom-height" box_height="200″ title_font_size="desktop:30px;" title_font_line_height="desktop:40px;" desc_font_size="desktop:20px;" desc_font_line_height="desktop:30px;"]
[icon_counter flip_box_style="advanced" box_border_style="solid" box_border_size="2″ icon="none" icon_size="40″ icon_color="#ffffff" block_title_front="HIGH PERFORMANCE" block_text_color="#ffffff" block_front_color="#151515″ box_border_color="#ffffff" block_desc_back="Performance before aesthetics – yes, we all want to look good but don't sacrifice being able to move well and having healthy joints." block_back_text_color="#f9752d" block_back_color="#ffffff" box_border_color_back="#f9752d" height_type="ifb-custom-height" box_height="200″ title_font_size="desktop:30px;" title_font_line_height="desktop:40px;" desc_font_size="desktop:20px;" desc_font_line_height="desktop:30px;"]
[icon_counter flip_box_style="advanced" box_border_style="solid" box_border_size="2″ icon="none" icon_size="60″ icon_color="#ffffff" block_title_front="FUN!" block_text_color="#ffffff" block_front_color="#151515″ box_border_color="#ffffff" block_desc_back="Compello has an unbeatable atmosphere." block_back_text_color="#f9752d" block_back_color="#ffffff" box_border_color_back="#f9752d" height_type="ifb-custom-height" box_height="200″ title_font_size="desktop:30px;" title_font_line_height="desktop:40px;" desc_font_size="desktop:20px;" desc_font_line_height="desktop:30px;"]
WHAT TO EXPECT WHEN YOU TRAIN WITH US…
Consultations (Fitness Programme/ Rehabilitation Assessment)

Semi-Private Personal Training

One to One Personal Training

Small Group Classes – Max 12 people