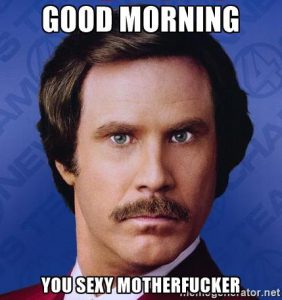 Firstly, who doesn't want to be a sexy mofo?
If you don't – you may as well click off this now and to be honest….You're fucking lying to yourself!
So then before we begin, shall we get into the mood?
Now Prince has charmed us all and confirmed what we already knew…
First Rule: – |You do NOT talk about being a sexy mofo
Second Rule: – You DO talk about Compello to everyone and everywhere
Third Rule: – Get used to honesty – progress wasn't made around lies
Forth Rule: – Sexy mofos don't eat Donuts
Fifth Rule: – Never avoid SQUAT day
Sixth Rule: – Compello is a gym, not a beach – so keep your clothes on.
Seventh Rule: – If this is your first time at Compello – You WILL go on the Inbody scanner!
Here are the rules of being a Sexy Mofo.